By purchasing local foods, your money is going directly to the local farmer, and you also enjoy the health benefits of eating fresh, unprocessed vegetables and fruits that are often grown organically.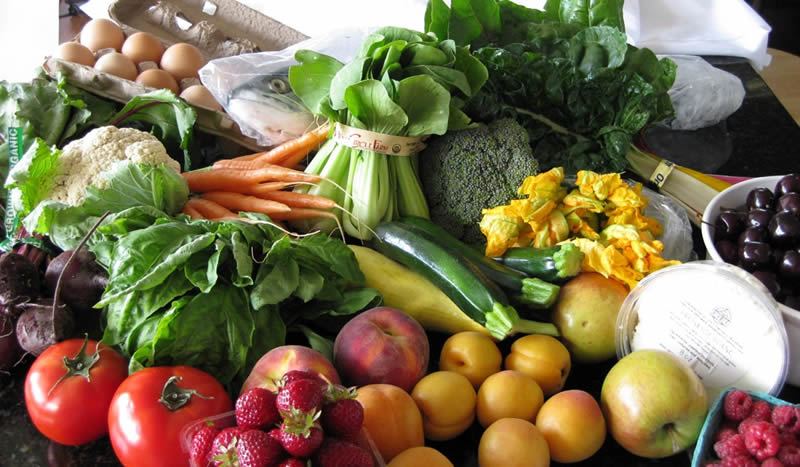 Besides the fact that local foods simply taste better, you are eliminate the environmental damage caused by shipping foods thousands of miles, not to mention the rampant use of pesticides used in large-scale farm production.
Eating Seasonally
An important part of buying local is making an effort to purchase fresh fruits and vegetables when they are in season in your area.
Our global marketplace allows us to buy foods grown virtually anywhere in the world all year round, but these options are not usually sustainable, especially when a piece of fruit has traveled from across the world to your table.
Eating Out of Your Backyard: It Doesn't Get Any More Local Than That!!
What's better than paying money to water that lawn? Saving money on the garden you could be growing there instead! A 10×10-foot plot can grow hundreds of dollars worth of great food and if the kids help they are more likely to help eat up the produce.
Growing our own food has been essential to human civilization until very recently, but the garden is making a return.The variety, freshness and superior taste of fresh local produce makes it the obvious food choice for today either in the home or when eating out.
Plan your garden with vegetable and fruit varieties that are well suited to your climate, and if you're a beginner, stick to herbs and vegetables that are easy to grow and produce well.